Nature as an inspiration for design
Discover a place designed with your well-being in mind, with the service of our luxury and comfort suite that adds value to your valuable time, opening doors to condominiums and luxury services in different parts of the world.
Welcome to a new lifestyle where we serve you 24 hours a day, 7 days a week, 365 days a year.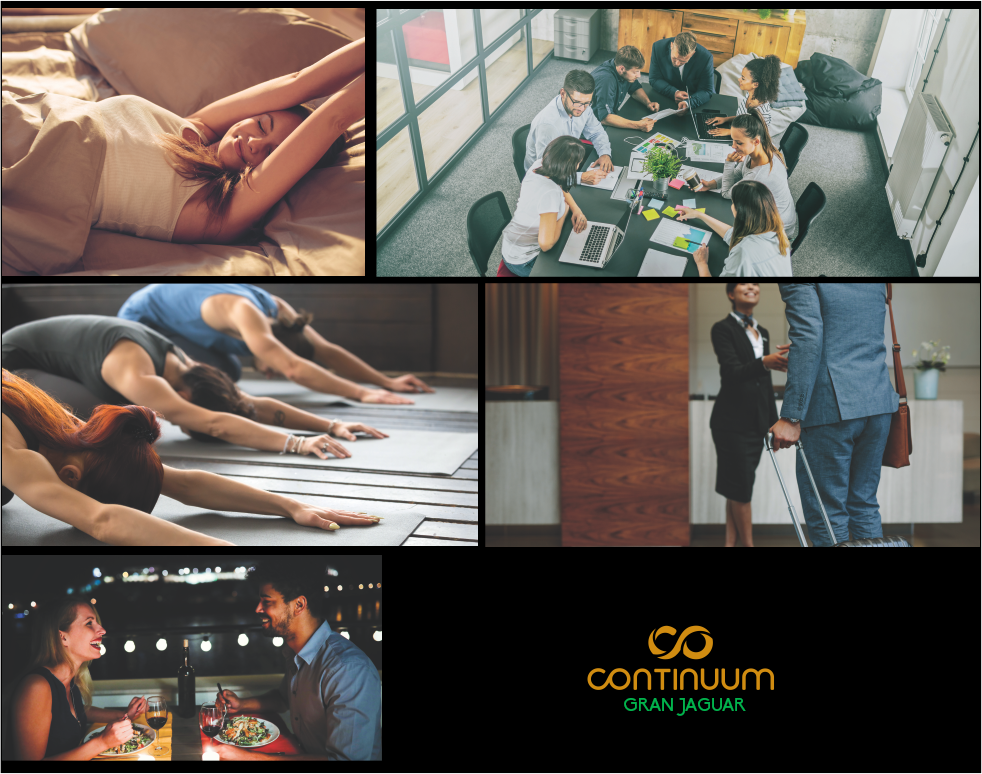 We believe that a person's well-being is an alignment between "BEING AND BEING", and this is achieved when we surround ourselves with people and an environment that contribute positively in life.
We believe that wellness is taking advantage of time, being productive and living in spaces that provide harmony and balance.
The Continuum Gran Jaguar Tower is the ideal place to live, work, entertain and relax.
We manage the daily needs you require to free you up and allow you to focus on your well-being… on what brings you joy or productivity.
In your home, Continuum's concierges help you with all those daily needs you require: Personalized cleaning of your residence or maintenance of your vehicles. Event coordination, travel planning, daily shopping, etc. Outside the home, we can reserve a space for you at the latest hot spot and organize a special delivery of flores to your mother in any country.
Whatever you need, Continuum lifestyle's international counseling system is ready to assist you for your well-being.

Spaces that offer WELL-BEING.
Enjoy units designed to provide maximum comfort, with modern areas, equipped and furnished with high standards of luxury and technology, certified in environmental responsibility, to ensure the quality of your rest and recreation.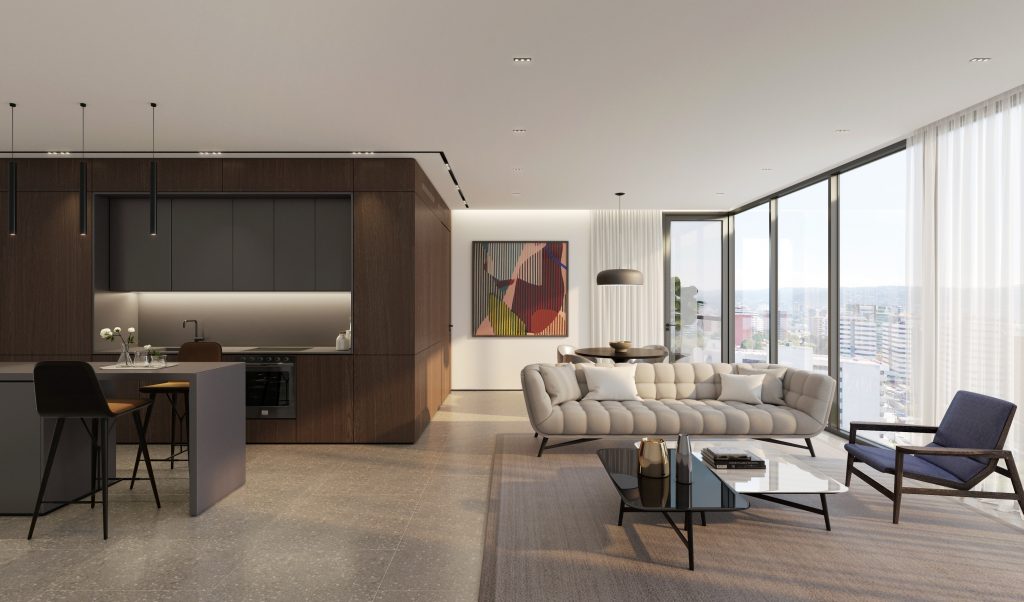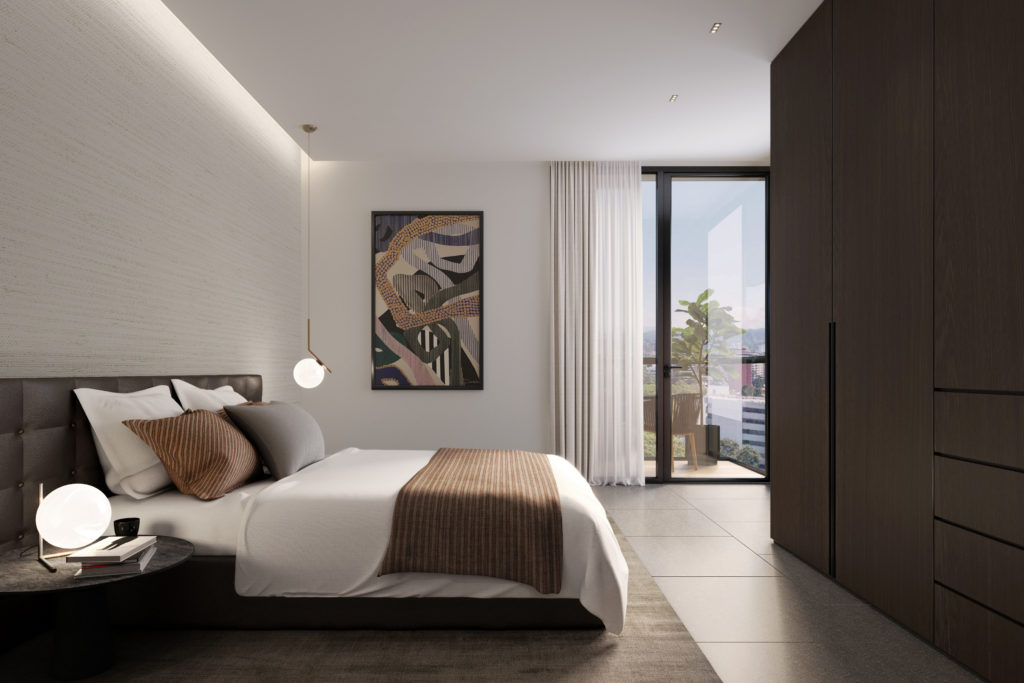 CARING FOR YOUR WELL-BEING
VOC-free materials to ensure air quality.
Lighting: Windows with total sunlight closure to facilitate adequate rest.
Acoustics: Facade and windows with insulation that blocks outside noise.
High-performance windows to block the entry of heat.
MEMORABLE MOMENTS
Wellness is feeling valued in the local culture and being surrounded by exceptional people. That's why Continuum has multiple spaces to encourage interaction among members and enjoy good times. Continuum is experiences.
Mixed-use' buildings are the trend in large cities where traffic makes it inefficient to get from home to work or from meetings to the gym.
CONTINUUM GRAN JAGUAR HAS:
Short, medium and long stay units.
Rooftop restaurants, bars and cafes.
Beauty center and barbershop.
Business center and coworking areas.
Revitalization and fitness areas.
Heated swimming pool.
Spa.
Children's room.
Social terraces.
The public areas of the building are physically isolated from the residential units, which have privacy and 24/7 security.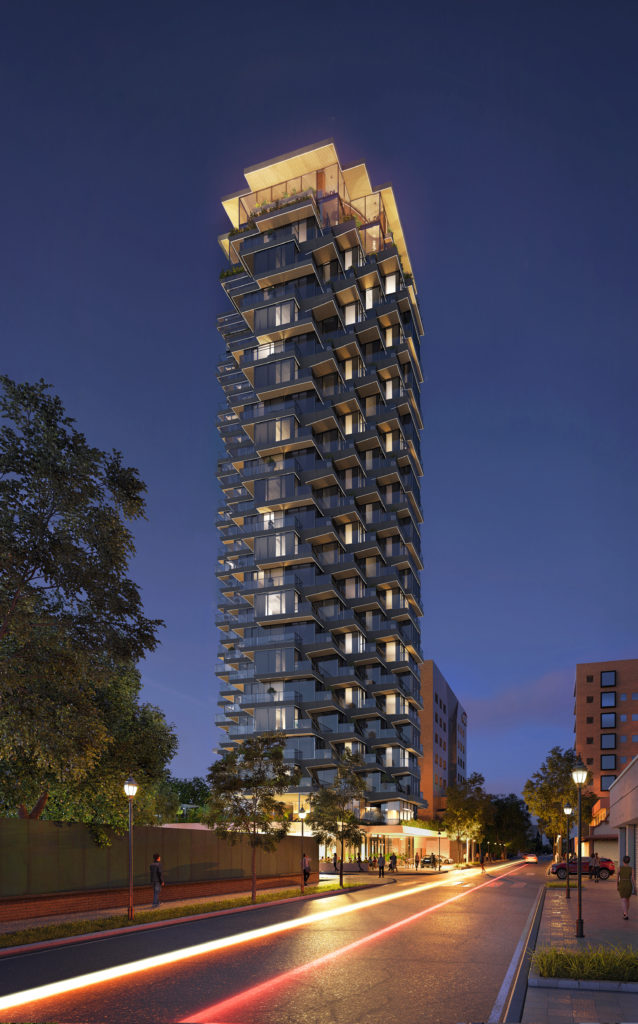 Zone 10 is a dynamic environment of residential buildings, offices and hotels within a planned urban fabric with stores, restaurants and entertainment.
It is the ideal place for those who have decided to replace the endless traffic for quality of life, and for those who are passionate about being part of a sophisticated and dynamic environment. Be the owner of your time and your life in Zone 10.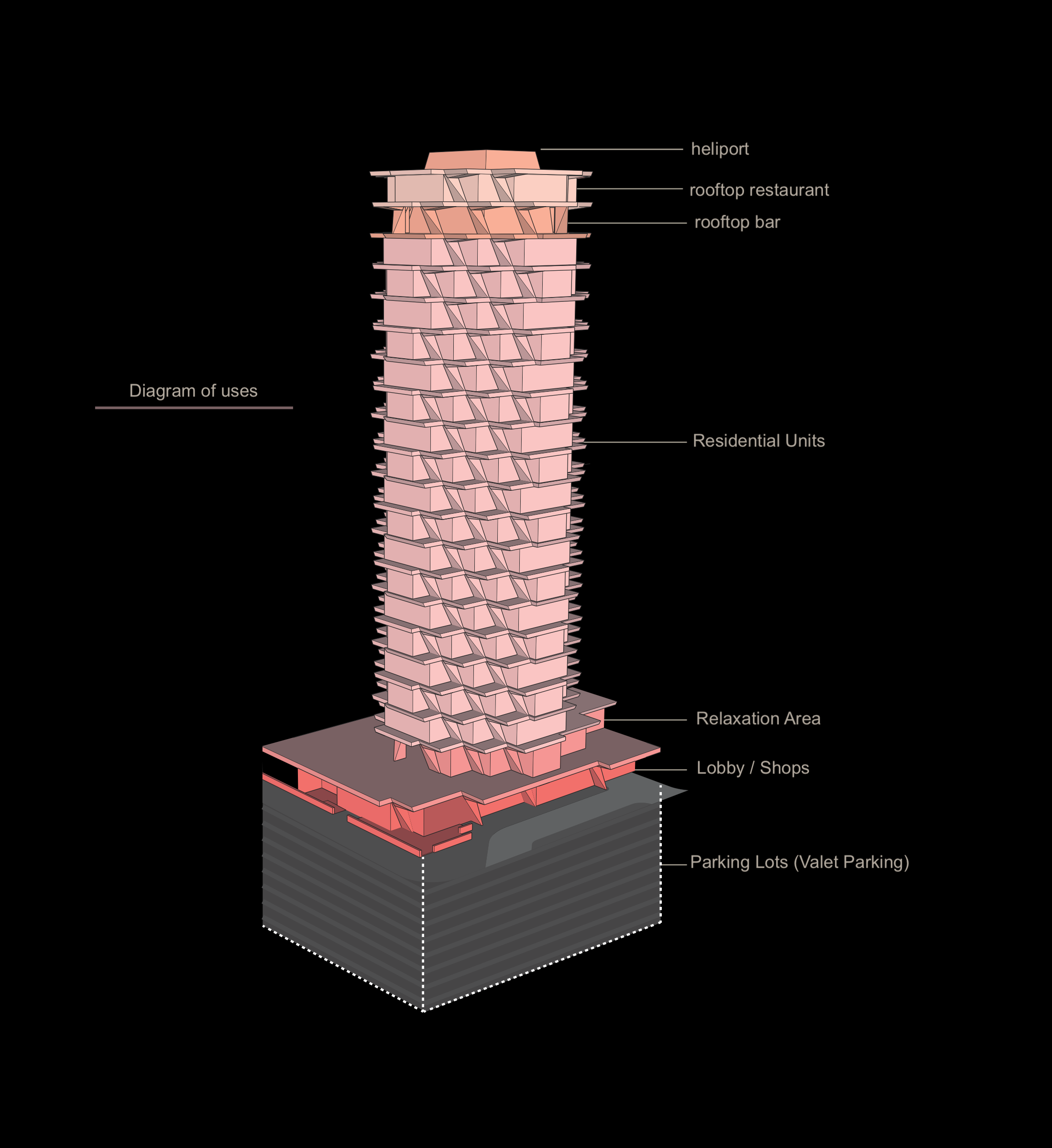 PRODUCTIVITY
Well-being is feeling productive. That's why Continuum helps you maximize your time by providing a business center and coworking areas within the building, so you can get your work done without leaving home. Living at Continuum allows you to make the most of your time.