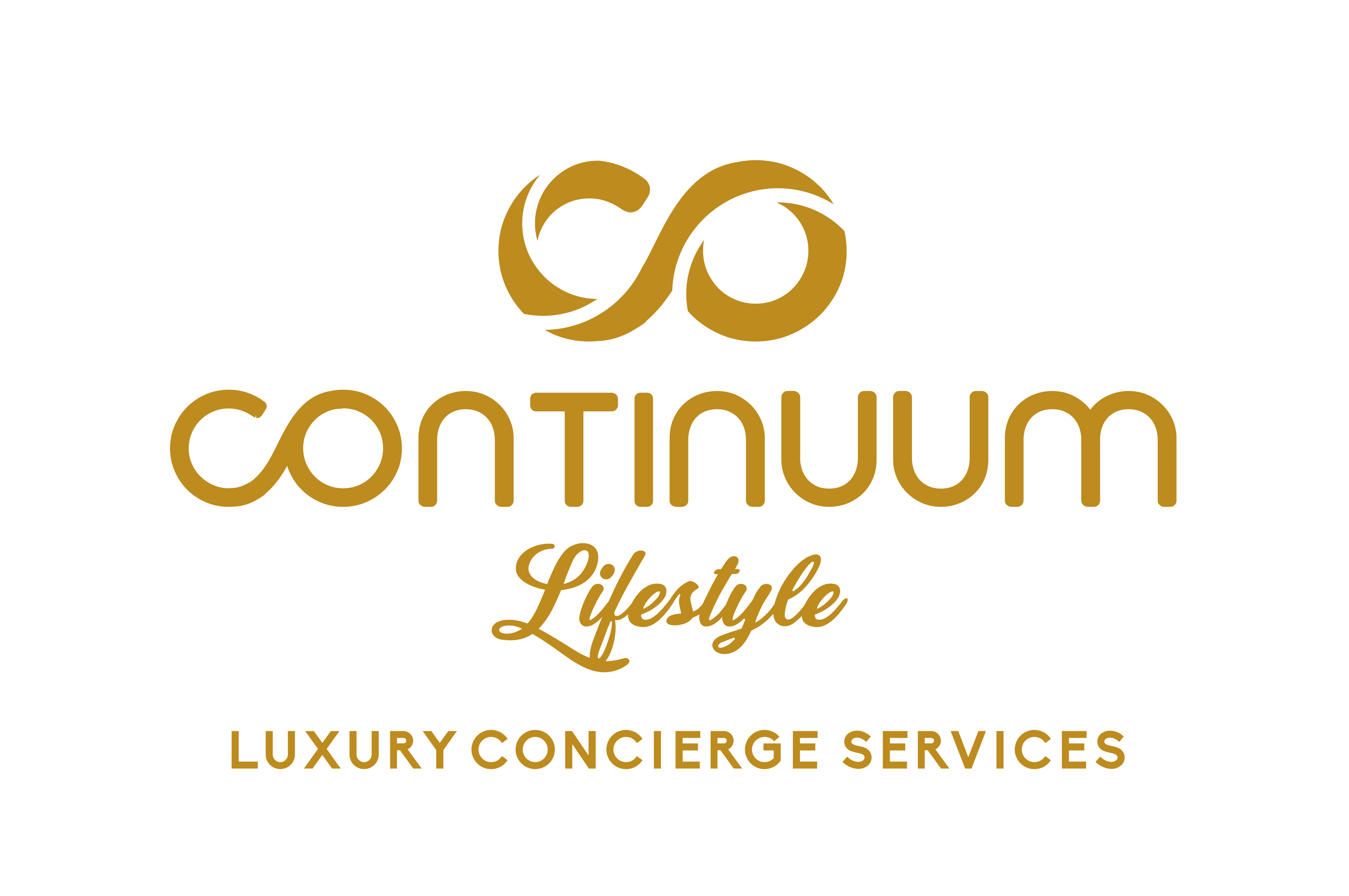 Welcome to Continuum Lifestyle Luxury Concierge Service. 
Our dedicated specialists are at your disposal 24 hours a day, 7 days a week, 365 days a year to help you achieve the best version of yourself. 
Continuum is Wellness

Liberate valuable time in your life by letting Continuum manage the meaningless and trivial aspects of your life so you can focus on what is important to you, whether it is achieving an extra milestone at work or spending more time with your loved ones. Our simple to use APP will be your gateway to rapidly seek support on your daily activities such as booking a restaurant, making tedious payments, or even arranging a last minute trip.   Our staff can help with the necessary research before important purchases or even organizing the wedding of your dreams.  For whatever you need, Continuum is there to help!
APP FEATURES
REQUESTS
o Quick and Friendly Request set-up
o Fast one-touch Request process (for frequent requests)
o Clearly visualize all your open requests
o Continuous updated status
o Flag requests that require immediate attention
REMINDERS
APPOINTMENT ALERTS
SPECIAL OFFERS (pre-filtered based on your interest)
MUCH MORE…
CONTINUUM AFFILIATES
Yoo by Phillipe Stark, Panama City
Nuovo furnished by Armani, Panama City
Continuum Valle de Aburra, Medellín
Continuum Gran Jaguar, Guatemala City
Continuum Edgewater, Miami