Are you thinking about decorating your terrace? If you thought you could only use plants, flowers, some other garden furniture or accessory, you were very wrong.
You are going to wish for the good weather to arrive with these 8 ideas to decorate the garden, balcony or terrace of your house!
1.- Shade sail for your terrace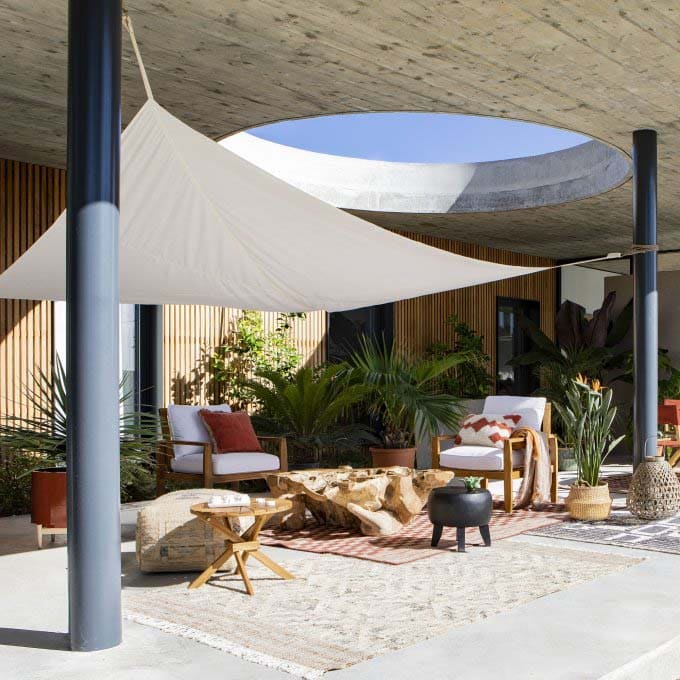 Photography laredoute.es.
Perfect to protect yourself from the sun's rays while enjoying the good weather, the shade sail will be your best ally on the hottest days. In addition to being practical, it is an accessory that always adds personality and character to any terrace.
2. Your private outdoor corner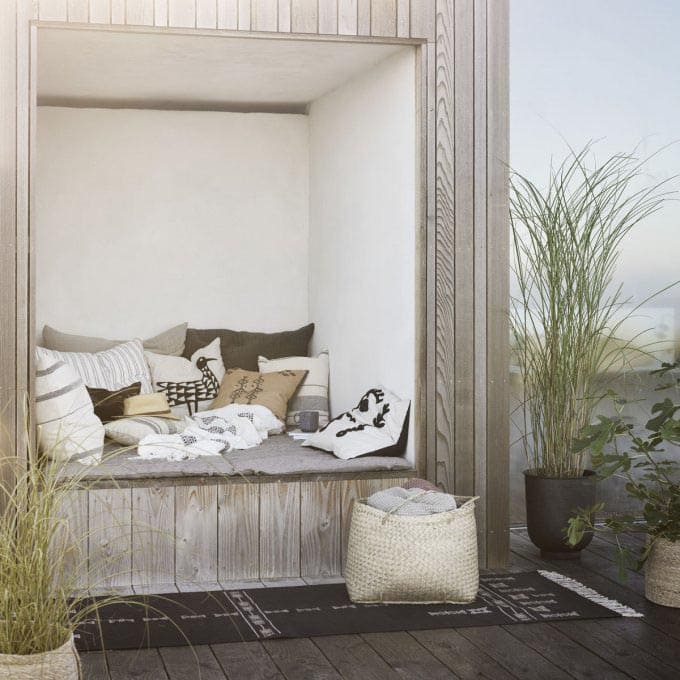 What's better than resting comfortably in the shade in your own little private corner? Opt for covers that are easy to clean and even waterproof. Bohemian-style ethnic cushions are also a good way to dress up your little sanctuary.
3. Natural fiber furniture for terraces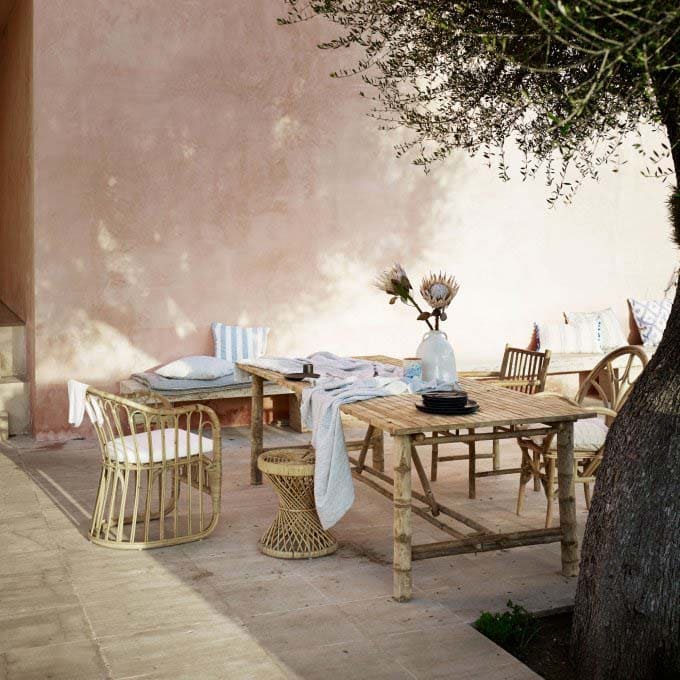 Rattan is a trend. And it is logical, in addition to its versatility and beauty, wicker and rattan furniture are particularly suitable for outdoor use, as they are very resistant to the sun and weathering in general. Yes, I know, they're a bit kitschy… but don't tell me they're not beautiful?
4. Curtains for the outside of the house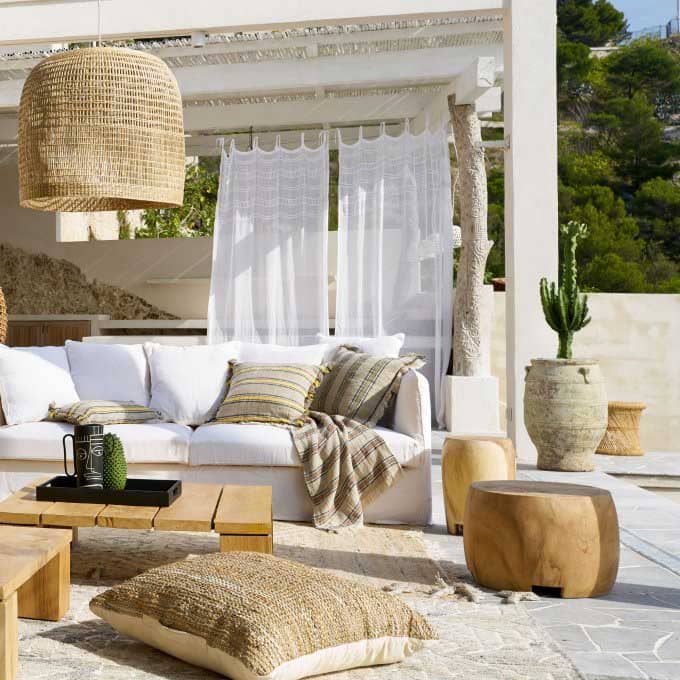 Since the terrace will become the main room of the house during the summer season, you can decorate it with the same codes as in the decoration of an indoor living room. Start with the furniture and finish with the accessories. A series of light and airy curtains will help you to delimit the outdoor areas and protect you from the sun. Curtains will definitely bring a romantic note to your summer evenings.
5. Outdoor lighting to decorate the garden at home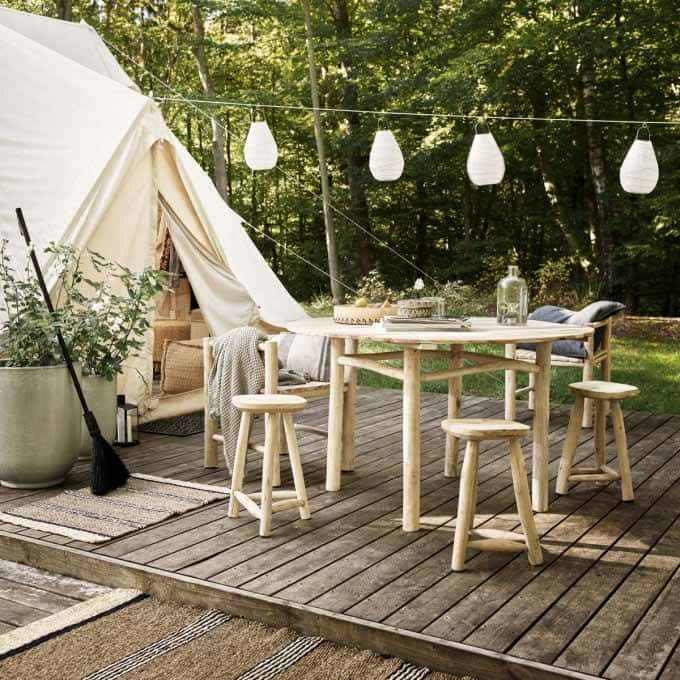 Photography House Doctor.
Lanterns, with their soft light, are perfect for adding a touch of color to your terrace or garden. These outdoor lighting fixtures should match the style you want to give to your terrace: in paper, for a more subtle atmosphere, or with acid colors for a more pop spirit. Now, sit back, and enjoy the long summer evenings illuminated in a haven of peace.
6. Hanging chairs for the garden and terrace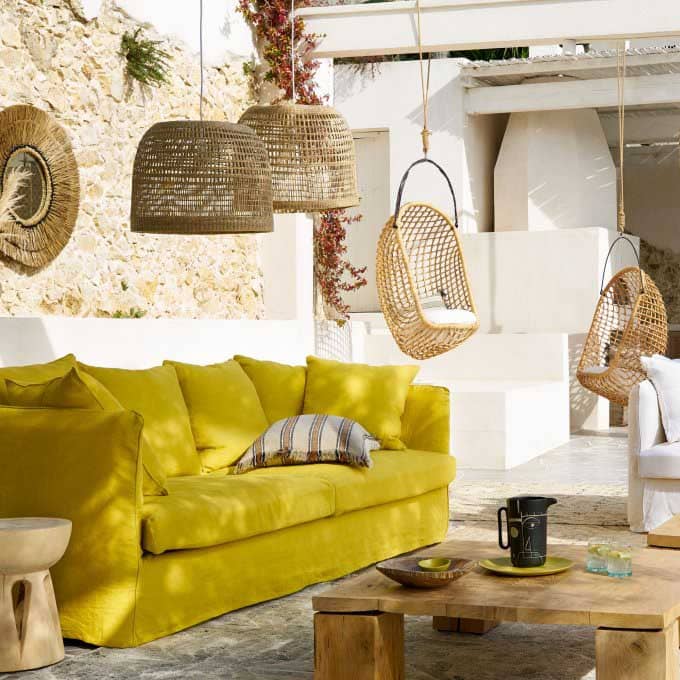 No room for a hammock on your terrace? Don't worry, chairs and armchairs… they can also be hung! In addition to being super comfortable, a hanging chair will give a decidedly bohemian note to your terrace. Add some cushions, and you can touch the sky while swaying in the breeze in front of the sea…
7. Bamboo furniture for terraces and gardens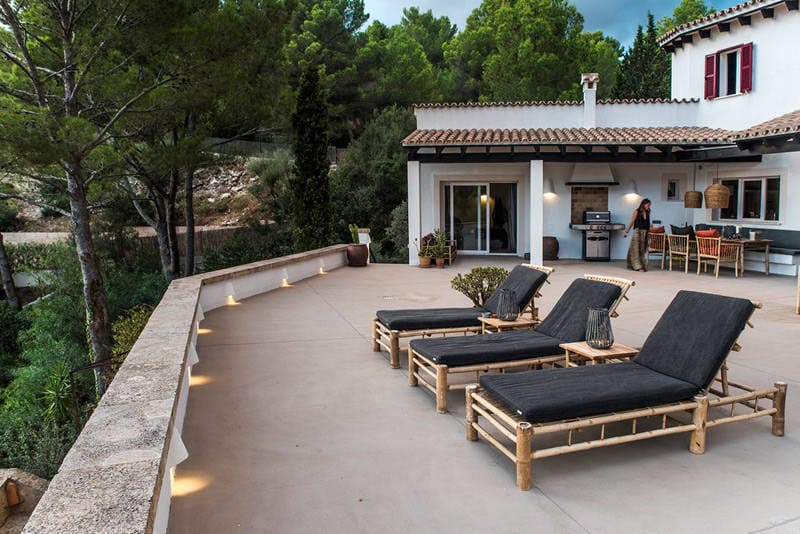 Photography Villa Sant Font.
Like wicker and rattan furniture, bamboo furniture is a "must have" for terrace decoration: it is light, beautiful and resistant… three in one!
8. Candles to decorate terraces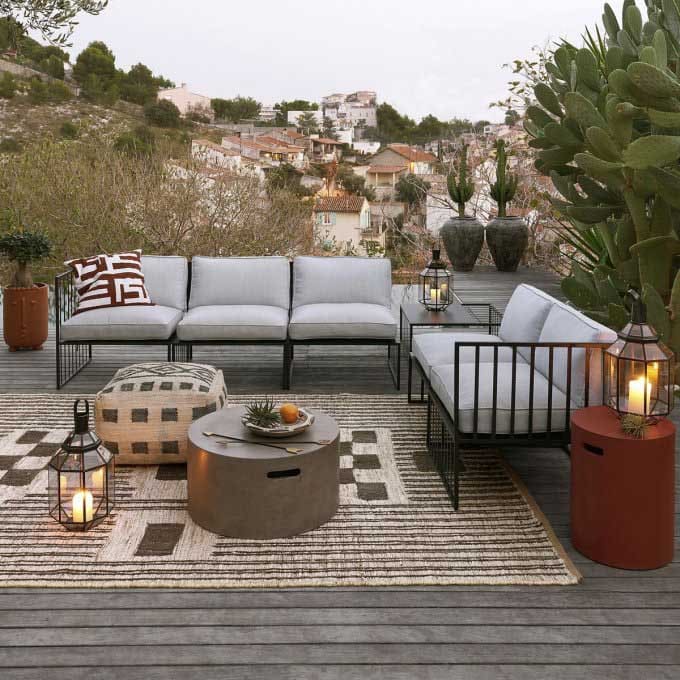 And last but not least… What would a terrace be without decorative accessories? Placed on a table or distributed on the floor, candles will illuminate your summer dinners with their hypnotic light, until the end of the evening. Perfect for creating a bohemian atmosphere and promoting relaxation.